elcome to our Humidors page. Here you can find some of the finest leather and wood humidors on the market.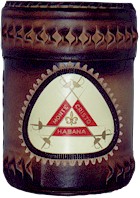 Our leather humidors are hand crafted by Cuban artists. They include 25 Habanos. This line of humidors includes greatest cigars such as Cohiba, Bulivar, Hoyo de Monterray, Montecristo... These are limited editions which require a 2 week ordering period.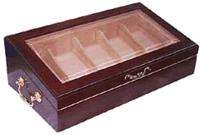 We offer different sizes of wood humidors. From small ASTI humidor that holds up to 15 cigars, to great Glass Top Wood Display Humidor that holds up to 150 cigars, we offer wide variety of high quality humidors.